Christkindles Kinder Punsch,
Hot Winter Drink
(1 Bottle)

Christkindles Kinder Punsch is a German Winterdrink. It is a ready-to-serve Spiced Drink, which is ideally suited for the holiday and cold winter months. It can be served to children as it contains No Alcohol. Adults may add wine to their drink as desired to add a little extra warmth to a chilly night. This is the best known of all warm drinks served in the ski regions of Bavaria and the Alps. Also called a "Christmas Drink", it is made with special spices to give it a distinctive taste and aroma of Glühwein.
Heat only - do NOT boil! Do not heat in the bottle.
NET WT. 33.8 FL OZ (1 Liter)

Imported from Nuernberg, Germany!

Ingredients: Water, Sugar, Pear Juice Concentrate, Honey, Grape Juice and Lemon Juice Concentrate, Natural Flavoring, Concentrates of Elderberry Juice, Plum Juice, Raspberry Juice, Blackcurrant Juice, Cherry Juice, Strawberry Juice, Bilberry Juice, Blackberry Juice.
ProductNo: 05001
$ 9.48
Our online store
will be open from November 1st, 2019

Gluehwein Spices (Gluehfix)
5 Tea-Bags in a pack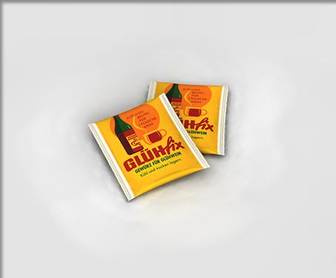 A high quality mixture of orange peel, cinnamon and cloves to spice up your red or white wine to create a traditional German winter drink.
Teekanne, Germany's best known tea-company, offers a box of 5 tea bags to get you through the holidays or the cold winter nights.
Simply heat up a bottle of wine in a pot, place one spice bag in the pot as wine gets hot and let it simmer together for about 5 minutes.The longer the tea bag sits, the stronger the flavor. After opening the pack, store the bags in an air tight container to maintain freshness.
Store cool and dry.
This pack is good for 5 bottles of wine.
Imported from Germany!

NET WT. 0.35 oz (5x 2g bags)
ProductNo: 07008
$ 4.95

Sugar-Cone, 250g
(for Feuerzangen-Bowle)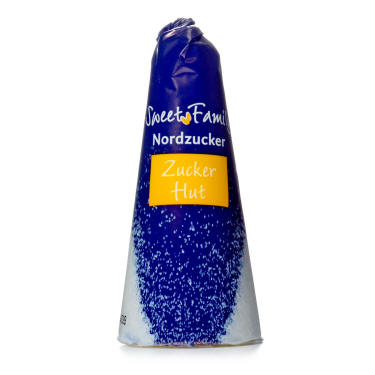 This Sugar Cone you will need for the traditional German "Feuerzangen Bowle". It is placed on a Fire Tong over a punch bowl filled with heated red wine.
Carefully light the sugar cone and allow to melt into the punch bowl. We recommend using a "fire proof" tong on which to lay your sugar cone.
A great family tradition during the festive Holiday Season.
Imported from Germany!

NET WT. 8.8 oz
ProductNo: 15002
$ 7.49